Hi there!
True North is a university project put on by professor Paola Banchero's class "Magazines" at the University of Alaska Anchorage. The magaine is the result of many late hours of work, fueled by caffeine, miscommunication, and tightening deadlines. We hope you've enjoyed the fruit of our hard work. In fact, we wrote you a special letter to say thanks for reading this, called "Dear Alaska".
A physical copy of True North can be picked up for free at locations across Anchorage, including the Bear's Tooth Theatrepub, Barnes and Noble and popular tourist spots.
These are the team members behind the magazine.
---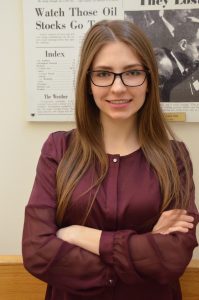 Yana Popova originally came from Russia, but started her college experience in Bulgaria two years ago, and a year ago successfully transferred to UAA in order to expand her mind and get a better journalism degree. Being a passionate traveler and art lover, Yana wants to become a creative director in the near future.
---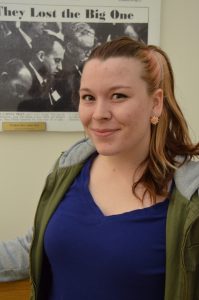 Shay Spatz is a media studies student with a minor in environmental communication. As an exchange student from Wisconsin, she loves to travel and hopes to become a media advocate for the National Park Service or to become a documentary filmmaker.
---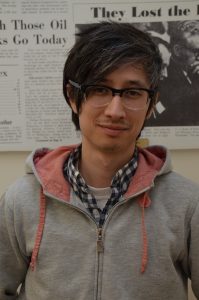 Ammon Swenson is a senior in the journalism program at UAA. He worked at KRUA 88.1 as a reporter and later news director. Currently, he produces audio stories for Crude Magazine.
---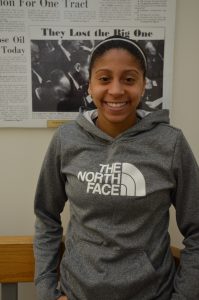 Adriana Dent is a journalism and public speaking major and is looking to have a career in sports broadcasting. Adriana is from California but received a full scholarship to play basketball for the university of Alaska Anchorage.
---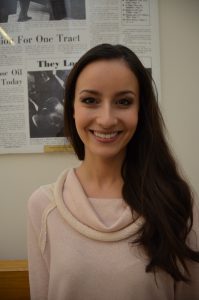 Kendall Bautista is a UAA journalism student who hopes to turn her passion for writing into a career one day. Kendall has lived in Alaska for over 15 years and enjoys everything her beautiful state has to offer, including the unique opportunities to cover stories in The Last Frontier!
---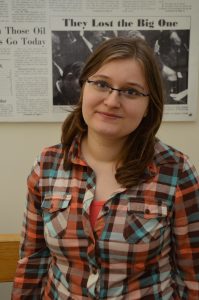 Kjersti McElwee is a photographer, writer, marketer, and
designer. Born and raised in Norway, this transplant to Alaska is currently finishing a degree in journalism and public communication at the University of Alaska Anchorage. She's cares a great deal about coffee, social justice, and seeing people live up to their potential. Among many other things, she's the brain behind this website.
---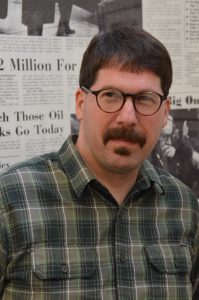 Philadelphia born Robert Foran III is a UAA Journalism student who keeps music and the arts at the heart of his work. Robert began his college journey studying English in Philadelphia for a few semesters, took a 15-year hiatus, and then returned to UAA in 2012 upon his move to Alaska. Since starting the UAA Journalism program, Robert has been enjoying the many opportunities the university and journalism department offers and plans to graduate with his Bachelors of Arts degree in 2017. In addition to journalism, Robert also enjoys writing and recording his own music, traveling, and exploring Alaska.
---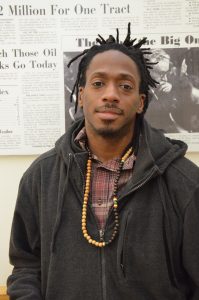 U.S Virgin Island born David V. Blake enjoys his time creating short films, graphic designing, and video editing. He enjoys educating people about his all time favorite genre of music, reggae. by hosting a weekly radio show on KRUA. David graduates from UAA this spring, 2016, with a BA in Journalism & Communications with an emphasis in integrated media. He will continue his work focusing on music, entertainment, and the arts.
---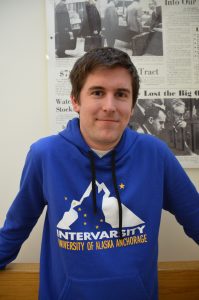 Nolin Ainsworth held his first interview in the back of the University of Alaska Fairbanks police department. He has since returned to the right side of the law in his job interviewing people for UAA's student newspaper The Northern Light. He is excited to graduate from UAA and continue on the journey of life.
---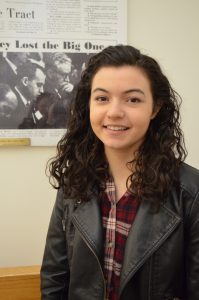 Kensey Finnegan is proud to call Las Vegas her hometown. Living throughout the west coast, from a small beach in California to suburban life in Oregon, Kensey moved to Alaska for college. She was hooked from the beginning after seeing the beautiful scenery and the plethora of outdoor activities.
---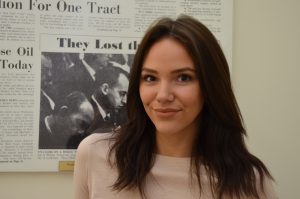 Danielle Ackerman is a 25-year-old JPC student at the University of Alaska Anchorage. Although she had no intention of it, she has become a career student with eight years of college life under her belt. Work has always been a priority in her life until she realized that growing in her career would require an education and a college degree. With only ten classes left, she is excited to contribute her skills and education to the professional world!
---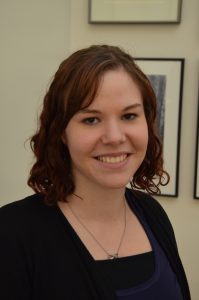 Manon Grimault is a student from France who fell in love with Alaska. Her passions are photography, video, and graphic design. Manon's dream job would be to work as a director or producer for a fun talk show such as The Tonight Show or The Daily Show.
---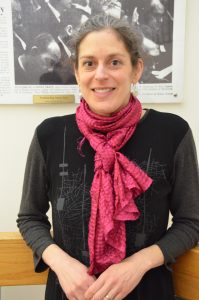 Paola Banchero is an Associate Professor of journalism at UAA. She has helped students publish True North since 2004. She is an avid magazine reader and occasional magazine writer. A prized possession is the first issue of Flair magazine.
---